Salvador
Free Shipping
Free shipping on all orders.
Shipping
• Free shipping for all orders. (US/CA/UK/FR/DE/NL/ES/IE/SG/AU/NZ/CH/SE/FI/IT/MA/KR/MX/BE/PT/AT/JP/PL/BR)
• Free shipping is calculated before shipping fees.
• Limited to standard shipping and automatically apply without coupon code.
30-Day Easy Returns
Return for a one-time replacement pair of equal or lesser value, or request a refund within four weeks of receiving your order.
Returns & Replacements Policy
• You have thirty (30) days from the date you receive the glasses to call us for a return authorization (RA) number if you want to return them for any reason. If you made a mistake during the order, or you just don't like the glasses, you can return them for a one-time-use 100% store credit (excluding shipping), or for a 50% refund (excluding shipping) to the credit or debit card or PayPal account. Unused accessories can be returned for a 100% store credit or a 100% refund (both excluding shipping).
• Orders paid for with Store Credit can only be returned for a 50% refund of the Store Credit amount used to pay for the order. The refund will be issued to the credit card used on the preceding order for which store credit was issued. For orders where both Store Credit and a credit card are used to pay for the order, the Store Credit portion will only be eligible for a 50% refund while the portion paid for by credit card will be eligible for either 50% refund or issuance of a 100% Store Credit.
• If you feel there is a manufacturing error, return the glasses for inspection within the 30-day warranty period. If our inspection shows the glasses were made incorrectly, we will remake them for you at no additional charge.
• Shipping charges will not be refunded, and $9 restocking fee will be applied for a one-time replacement.
customers are viewing this product
About Salvador

Sorry boring sunglasses, bolder styles are taking over — and we're here for it. Salvador shows off a striking square shape, classic tortoise face front, and slim acetate surrounding expansive lenses make for a look to remember. Plus slim metal arms in silver for added balance. Looking for something even bolder? See more from our Embrace Your Light collection.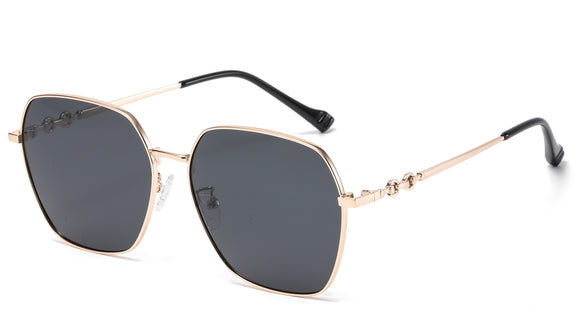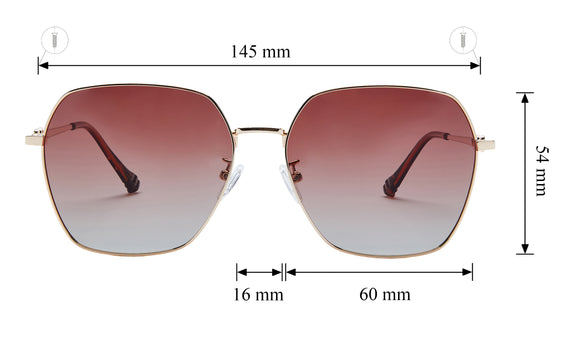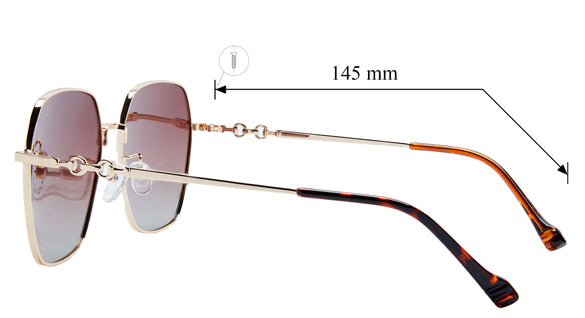 How to fill
out the prescription?
SPH(+) means you have trouble seeing near, and SPH(-) means you have trouble seeing things faraway.
How to
measure PD?
PD (Pupillary Distance) is the distance between your two pupils in millimeters. If there is no PD on your prescription, checking with your eye doctor is recommended.
Download Printable PD Ruler
Sunglasses Prescription
$55.00
Submit
Next
Add To Cart