How to Use Vision Insurance
If you have vision insurance, you can submit your Eyebuydirect eyewear purchase for reimbursement in three easy steps:
Download a Claim Form
Find your vision insurance provider below and save a reimbursement form.
Include Invoice
Go to your "Purchase History" in "My Account" and save the invoice for your purchase.
Submit Claim
Send both the reimbursement form and invoice to your vision insurance company.
Claim Forms by Insurance Provider
Select your insurance provider below for details on how to submit a claim and to learn about any restrictions.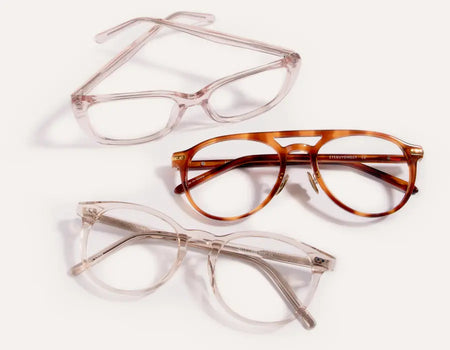 How to Use FSA and HSA Dollars
Did you know you can use your flexible spending accounts (FSA) or health savings accounts (HSA) dollars to purchase eyeglasses, contact lenses, and prescription sunglasses? These funds are eligible for prescription eyewear, even if you don't have vision insurance. And if you use your flex spending or HSA debit card, you can skip the hassle of submitting a reimbursement form to your insurance provider.
Have Insurance Questions?
Contact with one of our on-line customer service for more information about using your insurance benefits or FSA and HSA dollars on your GlassesEasyBuy purchase anytime.